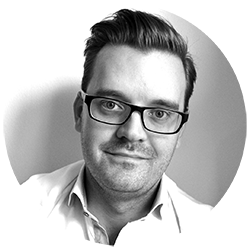 An energetic, focused and business-minded guy with a lot of experience in the Microsoft product stack. During the last few years I have been fully dedicated to working on Office 365, Azure and ASP.NET solutions for the enterprise.
I have been involved in a lot of different projects, including SharePoint and Office 365 projects. Mainly as lead developer, solution architect and the bridge between business and technology.
Recently I joined Rencore full-time as a technical Product Owner for their Cloud Offerings.
I've been honored with the Microsoft MVP award for eight (8) years consecutively for my efforts in the Office 365 and SharePoint online and offline communities. To add on that, I've also received the "Top 25 SharePoint/Office 365 Influencer" designation a few years in a row.
I'm the co-founder of Sweden SharePoint User Group, where I started up the Stockholm region and help run it for a few years and recently started up and running the Öresund-region (Malmö mainly).
What have I done recently?
Before joining Rencore, I did a variety of different things.
I was the founder of TOZIT AB, a consultancy in Sweden focusing on SharePoint, Office 365 and .NET technologies.
I was the founder and solution architect of SharePoint Discussions, a product that enhances the discussion- and forum experience in SharePoint 2007, 2010 and 2013.
I was the founder and solution architect of Pointbird, a product suite that enhances your SharePoint 2010 and 2013 portals with various add-ins.
Feel free to check me out on LinkedIn.