Author: Tobias Zimmergren
[http://www.zimmergren.net](file:///C:/) | http://www.tozit.com | @zimmergren
Introduction
As I've talked about before, I'm putting some energy into organizing the Sweden SharePoint User Group (SSUG) in the Skåne region. Yesterday we had our very first meeting (well, actually our second but the first one was about 4 years ago).
We had the pleasure to meet for food, drinks and sessions at Stretch Öresund AB where I had invited Carsten Keutmann (MVP) as a speaker, talking about the Model-View-Presenter pattern for SharePoint developers. Daniel Terborn from Stretch talked about Duet Enterprise and how SAP and SharePoint can be bridged together using Duet.
What went down
We had a pretty nice attendee-count and I'm hoping we can grow this awesome group as time progresses. We landed on around 35-40 people showing up for this first meeting: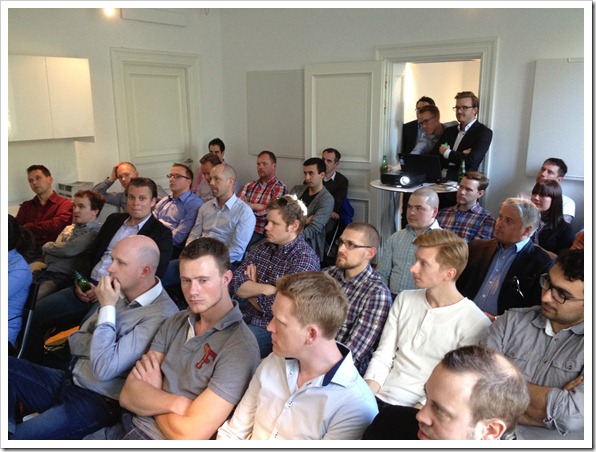 Carsten Keutmann talked about Model-View-Presenter patterns when you create Web Parts in SharePoint 2010 development projects: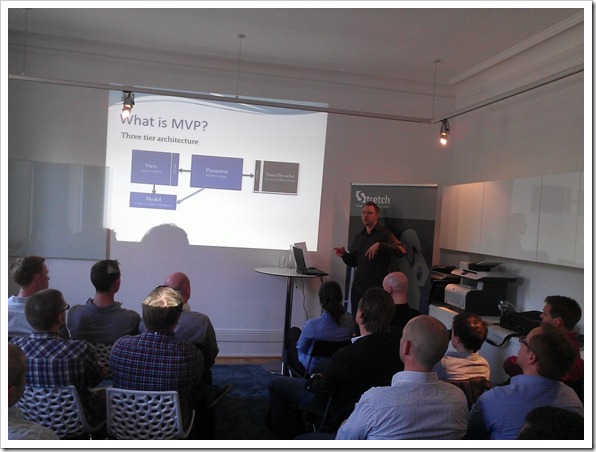 Daniel Terborn talked about Duet Enterprise: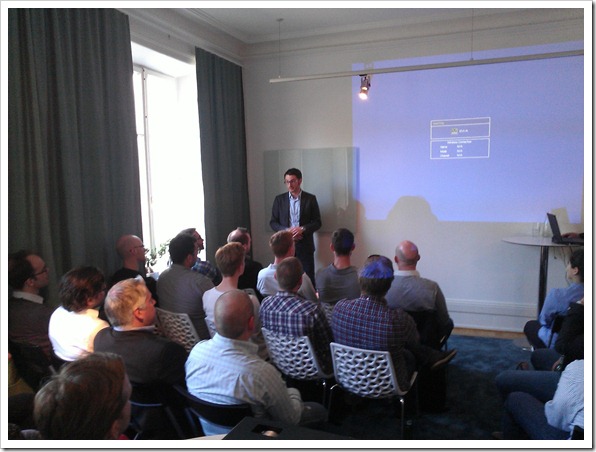 What's next
We'll be planning a next meeting soon. Either we'll have the meeting pre-summer or post-summer. Speakers and session-suggestions welcome, as always!
See you next time.