The product or service you tried to reach has been discontinued.
Hi there, I'm Tobias!
If you're landing on this page, it's likely that you were redirected from a previous domain like SharePointDiscussions.com, Pointbird.com, ssug.se, or tozit.com.
These do not exist anymore today.
SharePoint Discussions

A product portfolio for the SharePoint ecosystem was SharePoint Discussions, which were used by more than 400 organizations world-wide in the early days, and was available for SharePoint 2007, 2010 and 2013 before being sunset.
SharePointDiscussions.com doesn't exist anymore.
Pointbird

The Pointbird product suite was a set of plugins and extensions for SharePoint Online, SharePoint 2007, 2010 and 2013.
This suite was launched, and was later made available as part of the wider offering of a solution provider who incorporated this suite into their tools and intranet solutions. Therefore, the brand Pointbird.com was no longer needed and the products landed in the ecosystem of a bigger company in the Office 365 space.
Pointbird.com doesn't exist anymore.
TOZIT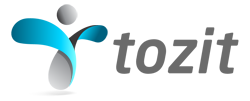 For many years, we ran the tozit.com service company and offered consultancy around SharePoint and Office 365.
Over the years, we also had products before they became the standalone product suites as described above, which is also why you may end up here.
tozit.com doesn't exist anymore.
SSUG
In 2007, I co-founded the Sweden SharePoint User Group, SSUG. We ran this group successfully for 10 years, and sunset the planning of new events around 2017.
This was truly a journey, and I met most of my network and contacts in the SharePoint-sphere on the events we organized. Since moving more to the Azure-side of the technology stack, and not focusing on SharePoint any longer, it did not make much sense to continue organizing these events.
Unfortunately, there was no real interest in picking up where we left off, and so we decided to put the planning of new activities to a halt. Since then, there have been other groups and events throughout the SharePoint-sphere, which is great.
The community is truly a great place to learn, grow and accelerate.
I am glad I've met all the people I did during these years, and I hope we meet again in the future!
What now?
I'm still Tobias, I just do some different things today.
Feel free to reach out, and check out the About page for more info.
See you in the ether.
---