A short recap of ESPC 2022
---
Table of Contents
It's been some time since I attended a conference in person. ESPC 2022 in Copenhagen was amazing, and I combined working remotely from the hotel at the venue with hanging out with great people and learning a lot about trends and opportunities in our tech community.
The event
To set the scene, I will briefly elaborate on the event itself.
In-person!
I've been to many conferences in the past. As a speaker, a sponsor, and an attendee. However, with the recent pandemic, we all had to resort to virtual events for some time.
Coming to ESPC 2022 was the first event I attended that was back in person. I saw actual humans, and interacted with people like in the old days. We shared laughs, hugs, high fives, and generally had a great time.
Thank you for bringing us back together, ESPC!
Event organization
The event was organized well, and the venue was pretty great. It had a good area for the sponsors and exhibitors to showcase their services, while at the same time offering a distributed set of session rooms to avoid too crowded corridors being filled up with long waiting lines.
The location, the Bella Sky Conference and Event, in combination with the selected hotel Bella Sky hotel was a great choice – the hotel and the conference buildings are interconnected, so you can get to one from the other without going outside. After all, it's freezing outside this time of year in the Nordics.
Speaker lineup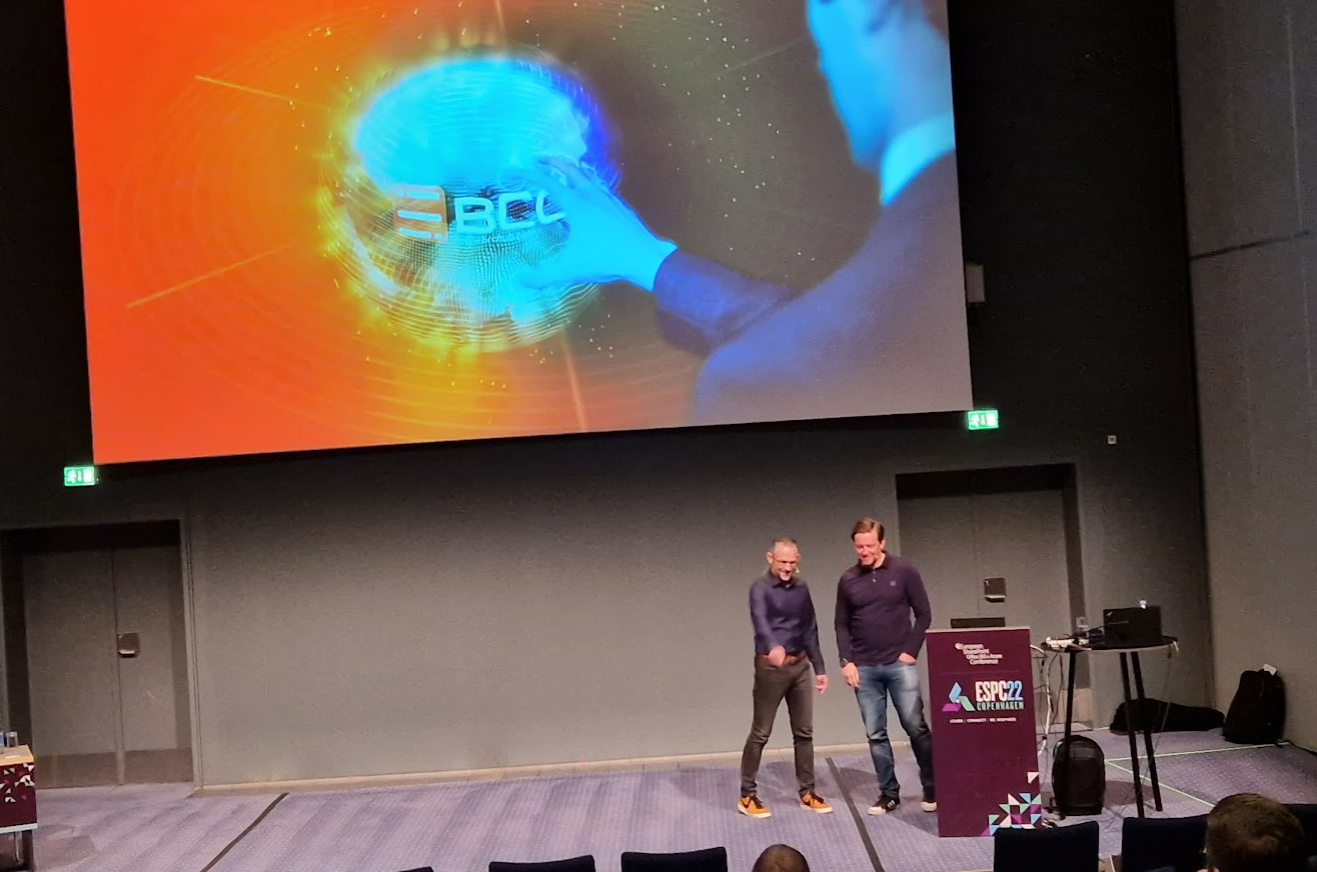 The event had a lineup of speakers in the highest class. Many known names and good friends were speaking, and the session catalogue was great.
The full list of speakers for the event can be found here:
Session quality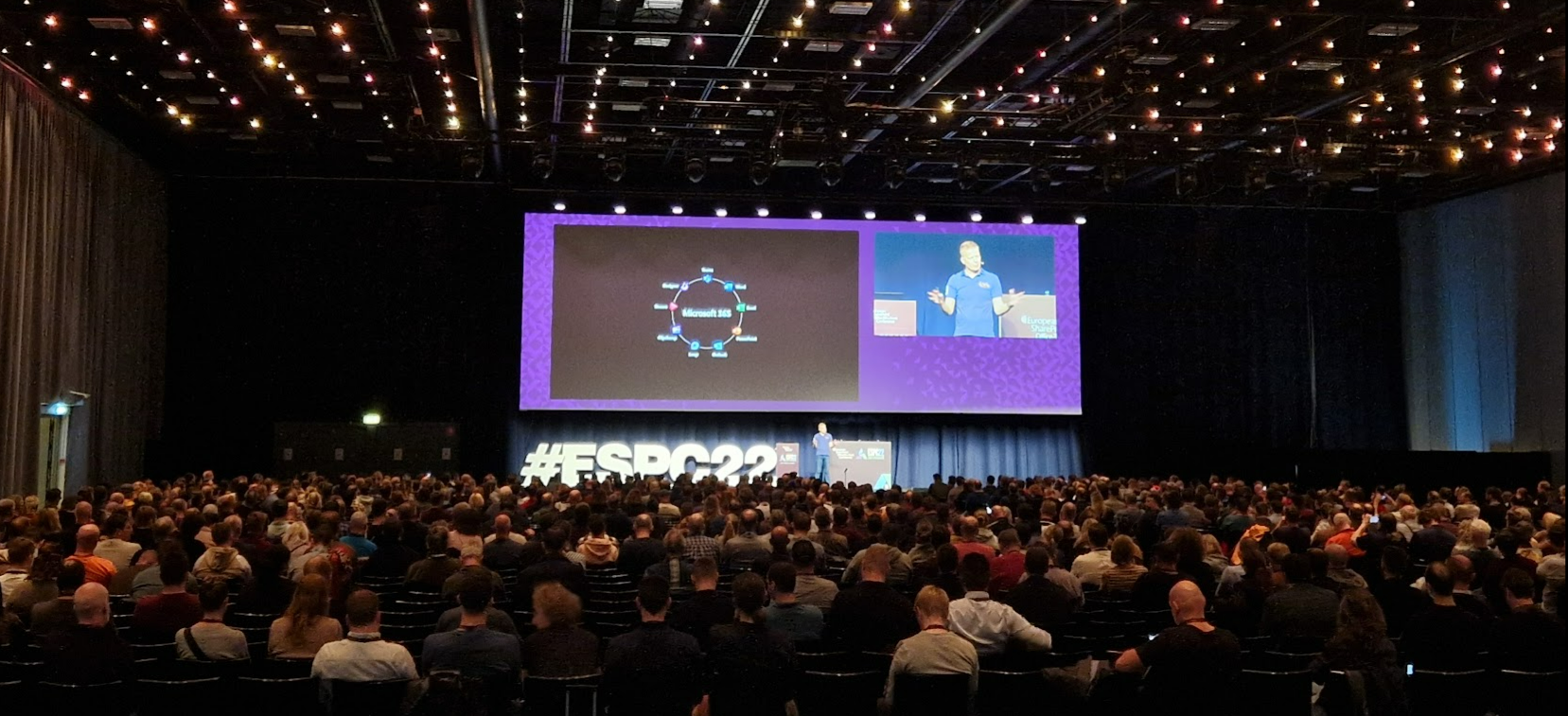 There were several keynotes, and many breakout sessions. Again, with the highest of quality with several of the speakers and sessions delivered.
Sessions ranged from high-level (Level 100) sessions, to deep dives that quickly became very technical.
A full list of sessions, including all the keynotes can be found here:
The opportunities
A conference is all about opportunities to connect!
It's (still) about people
For me, a conference like this is always about the people. Personally, I am not a big fan of attending sessions in-person, as I can more easily digest the learnings online in other formats. Therefore, the conference is an opportunity for me to meet and greet as many people as I can, including new and old customers, partners, friends and colleagues.
The ESPC 2022 conference offered a great venue with opportunities to easily network and connect with others.
I've made new friends and acquaintances, and I've learned a lot about opportunities that I and my team can benefit from in my current role, and I've set up meetings with companies in the coming year to learn more about how they get things done in Azure.
We even had a chance to record a new episode of the Ctrl+Alt+Azure podcast during the event. This is the first episode we recorded in person since we launched the podcast – great fun!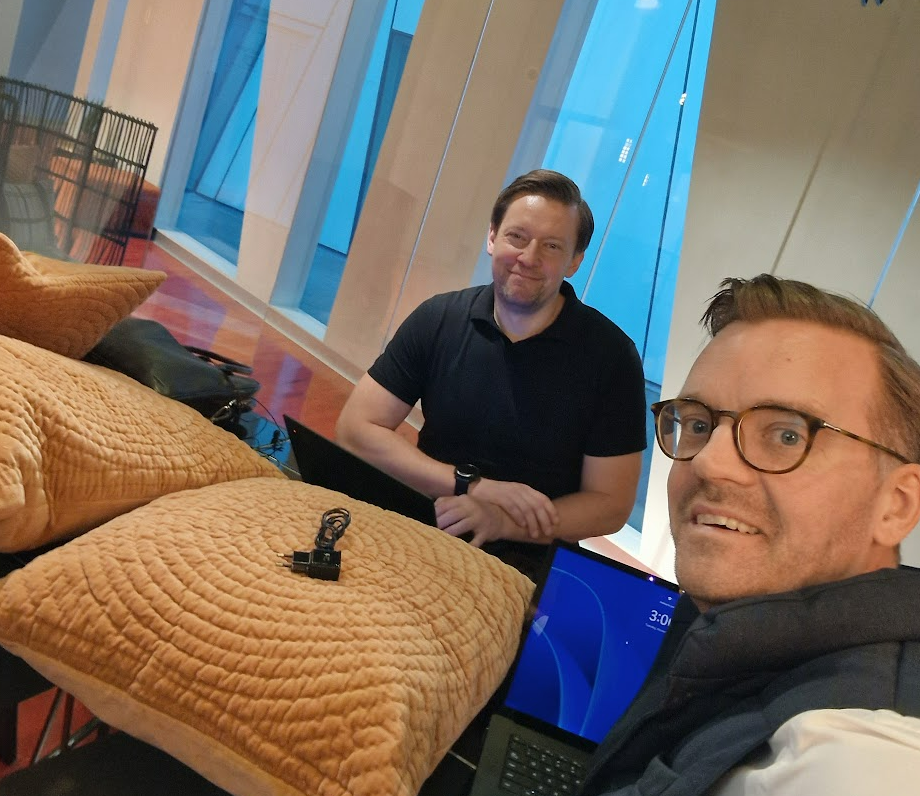 A huge bag of lessons learned
With me back, I brought a huge bag of lessons learned that I can benefit from directly, and that I can digest with my team.
Again, I'm reminded of how the rare opportunity to connect with people in person like this brings so many angles to learn about how people work, what challenges they have in their organizations, and to get insights about strategies organizations deploy to move forward on their cloud journeys.
Stay safe, and hopefully we'll catch up on another conference in the future!
---