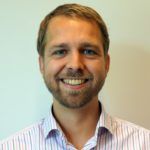 Rencore Tech Talks - Episode 001 - Talking with Maarten Eekels about News in Office 365 Groups
---
I'm happy to announce the first episode of a series called Rencore Tech Talks. In these shows I'll be touching base with industry experts, the broader community and various companies in the sector.
The first episode is finally published, so check it out and follow the link in the end of this post to go directly to the episode. Let me know what you think.
Episode Guest, Maarten Eekels
Joining me in this episode is Maarten Eekels, a Microsoft MVP and CTO of Portiva, one of the larger SharePoint and Office 365 implementation partners in the Netherlands. In that role he is responsible for all knowledge and technology related matters.
Listen now:
Stay tuned!
Tobias Zimmergren.
---