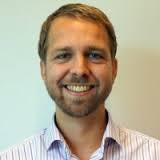 Rencore Tech Talks - Episode 005 - Microsoft Teams with Maarten Eekels
---
Note. This episode was recorded 2016-12-08.
I'm catching up with Maarten Eekels on Microsoft Teams. As of this post, Microsoft Teams has been released in General Availability. As of the recording, it was still in a preview.
Episode Guest, Maarten Eekels
Maarten Eekels (@maarteneekels is Microsoft MVP and CTO of Portiva, one of the larger SharePoint and Office 365 implementation partners in the Netherlands. In that role he is responsible for all knowledge and technology related matters.
Maarten is an experienced Office 365 and SharePoint specialist and already since version 2003 he is involved in implementing SharePoint and (later) Office 365.
Also, Maarten is a regular speaker on both national and international events, like conferences, SharePoint Saturdays, and user group meetings. In September 2015 he started a video blog series called Maarten's Cloud Journaal, specifically targeted at Dutch speaking Office 365 users.
Some of the topics we brush on are:
Microsoft Teams, where does it fit in?
Teams Desktop Applications vs Browser
Threaded conversations, giphys etc.
Enabling Teams in my Tenant
Bots and Connectors for extensibility
and more...
Listen now:
All the best,
Tobias Zimmergren
---