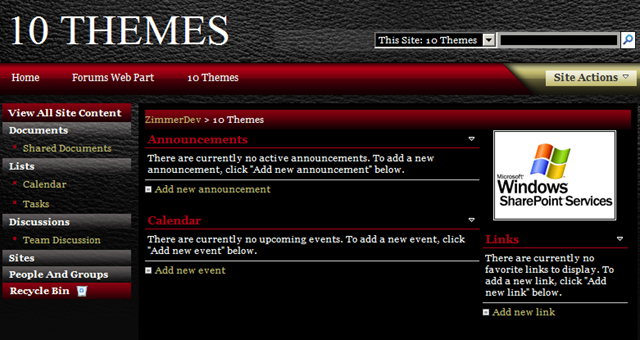 Ten (10) Free SharePoint Themes - Visual Overview
💡 Presently sponsored by: ScriptRunner
Webinar: Azure administration made easy with powershell!
---
As many of you already have seen, there's a set of free themes out there for use with your SharePoint sites. They can be downloaded here:
http://www.microsoft.com/downloads/details.aspx?displaylang=en&FamilyID=0a87658f-20b8-4dcc-ad7a-09ad22641f3a
These themes are to be used with the Visual Studio 2008 Extensions for SharePoint (VSeWSS)
Article Overview
I got myself together and summarized all the themes below, where you will find a screenshot of each of the ten themes in action and you can decide for yourself if this is something you're interested in exploring further.
My tip is: Check them out!
Preview: Corporate Site Theme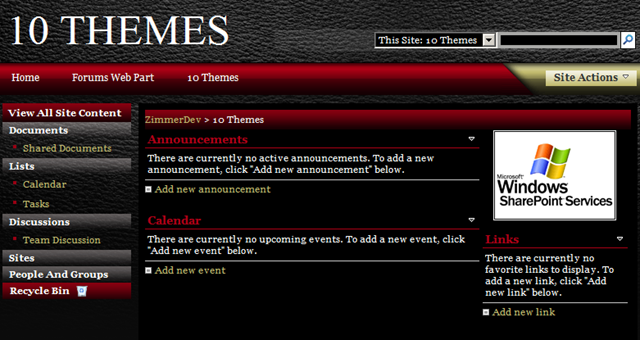 Preview: Team Site Theme
Preview: Publishing Site Theme
Preview: Sports Site Theme
Preview: Construction Site Theme
Preview: Contoso Site Theme
Preview: Events Site Theme
Preview: Owner Approver Reviewer Participant Site Theme
Preview: Procurement Site Theme
Preview: Startup Site Theme
Summary
Alright, that was the 10 new SharePoint themes available for free here
---