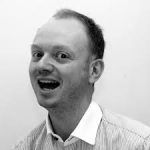 Rencore Tech Talks - Episode 006 - Office 365 PnP Provisioning Engine with Mikael Svenson
---
Note. This episode was recorded 2016-12-08.
I'm catching up with Mikael Svenson, and in this episode Mikael gives us some insights into how he's been using the Office 365 PnP Provisioning Engine in a few of his projects.
Episode Guest, Mikael Svenson
Mikael Svenson is a principal consultant for Puzzlepart, an Office 365 consultancy. He has worked in the search field for over 15 years implementing solutions for major international corporations and for several Nordic governmental institutions.
Some of the topics we brush on are:
What benefits does PnP provisioning engine give your project?
A few examples of how Mikael uses the provisioning engine
Using Microsoft Flow for approval
What about using PnP Partner Pack?
Decoupled templating with PnP Provisioning (no onet.xml, hallelujah!)
And more
Listen now:
All the best,
Tobias Zimmergren
---